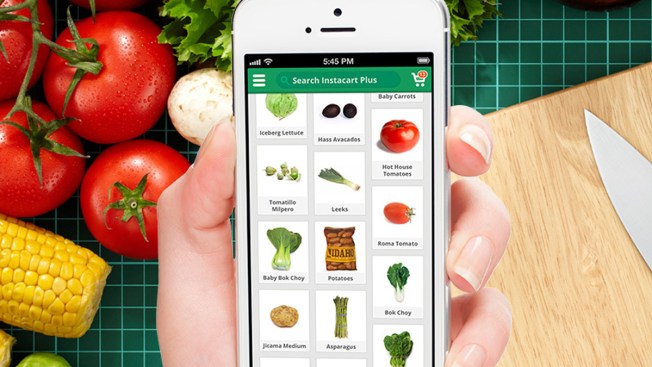 For awhile in West Michigan, grocery delivery service, Shipt, has reigned supreme, with others offering pick up directly at the store. Another competitor has entered the fray, Instacart, who finally decided that it was time to meet demand in the area.
Per MLive.com, Instacart says it will begin offering same day delivery for customers of Family Fare, Fresh Thyme, Save-A-Lot, D&W Fresh Market, Costco and Petco on Thursday, Aug. 2.
"Over the past year we've seen incredible demand in the Grand Rapids area," said Sapna Mitchell, senior operations manager at Instacart, in a statement.
Service areas will include communities throughout Kent and Ottawa counties, northern Allegan County, and the city of Norton Shores in Muskegon County.
The company says that to use the service, shoppers can visit the Instacart website or use the company's mobile app. Delivery options include one hour, two hours, or up to five days in advance.
Of course there's a catch
Shoppers should be aware however that the convenience factor does come at a price.
Orders of $35 or more will carry a $5.99 delivery fee, while those below $30 will have a $9.99 delivery fee. Also, all orders must be $10 or more.
Shoppers are also charged a 5 percent service fee.
In addition, items at some retailers cost more through Instacart as opposed to buying them in-person. Known as a product markup, a retailer's page on the Instacart website should indicate whether such a pricing difference exists. Shipt is similar in this regard.
Here are all the areas that will be served by the service:
Grand Rapids, East Grand Rapids, Kentwood, Wyoming, Walker, Grand Rapids Charter Township, Coopersville, Allendale Charter Township, Polkton Township, Lamont, Holland, Zeeland Charter Township, Overisel, Fillmore, Macatawa, Grandville, Georgetown Township, Jamestown Charter Township, Allendale Charter Township, Beechwood, Noordeloos, Hudsonville, Grand Haven, Robinson, Nunica, Fruitport Charter Township, Polkton Township, Norton Shores, Ferrysburg, Spring Lake, West Olive, Port Sheldon, Agnew, Zeeland Charter Township, Zeeland, Borculo, Cascade Township, Forest Hills, Cutlerville, Ada, Whitneyville, Caledonia, Alaska, Plainfield Township, Comstock Park, Byron Center, Marne, Cedar Springs, Rockford, Sparta, Ballards Corners and Cutlerville.
To get you started, click here to get $10 toward your first order!