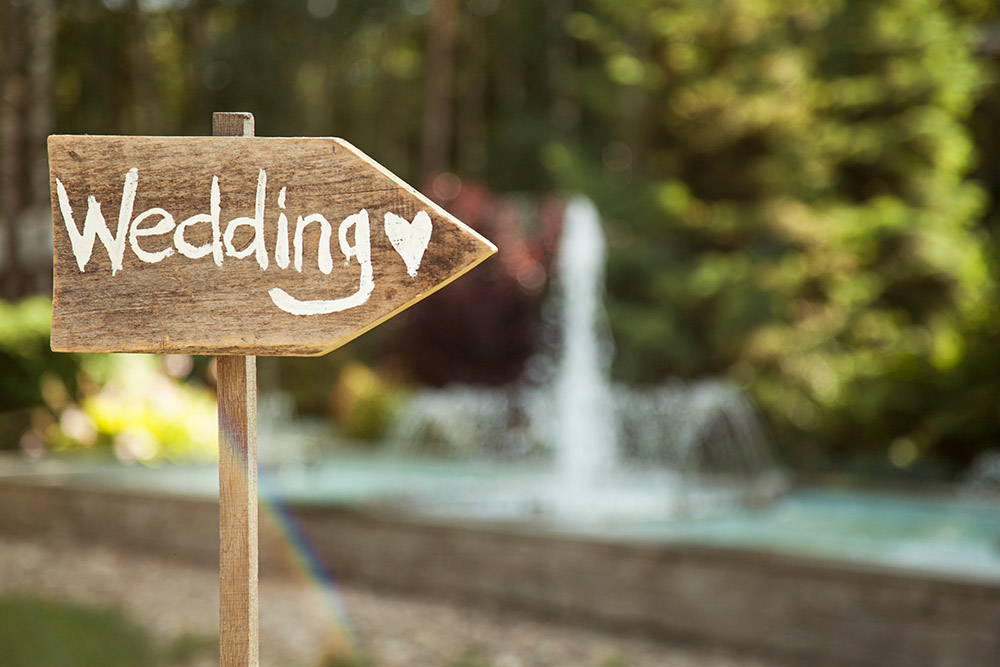 A wedding.  They can be a time of great joy for the blissfully wedded couples-to-be, with the thoughts of beautiful flowers, gorgeous dresses, cakes, desserts and food galore, plentiful amounts of guests and family members, and the venue of your dreams.  Often though, they can be a time of great stress when it comes to the wedding budget, on both the bride and groom's families.  Did you know though, that there's a way to make your wedding shopping not quite as stressful?  Read on!
When we were planning our wedding a few years ago, our first goal of course was to lock down our venue as the "foundation" for our wedding planning, and then build on top of that with the details.  It's those "details" that can really add up on the finances.  Enter discounted gift cards.
We've mentioned numerous times on this site before how discounted gift card shopping can help you not only in your everyday shopping that you do at your favorite retailers, but did you know that this can help in your wedding planning and shopping?
One of our favorite discounted gift card aggregators, Gift Card Granny, has some fantastic deals right now on retailers that might interest you for your upcoming nupital planning.
Wedding Savings Galore!
Need flowers?  Gift cards for 1-800-Flowers can be had for up to 26% off. Needing to get some me time at the spa ahead of the big day with the girls? Spa and Wellness gift cards can be had for up to 22% off.  Still needing to find some outfits for your groom or earrings and necklaces?  JCPenney and Swarovski gift cards can be had for up to 12% and 15% off respectively. Needing some help in the decor department, or needing to save on your invitations?  OfficeMax and Bed Bath & Beyond gift cards are available for 15% and 10% off.  Finally, perhaps you're a guest for an upcoming wedding and are looking to save on gifts.  Kohl's and Pottery Barn gift cards are available for 13% and 6% off.  Multiple other retailers can be found on the website as well.
A word of caution though, sometimes gift cards for various retailers are available in limited quantities.  So if you see a deal of interest, you may wish to snag it up quickly!
No newly wedded couple should have to go into massive debt in order to have a day to remember, so make sure to head over to Gift Card Granny to stock up today!  Also, if you have any tips with other future couples about how you're saving on your wedding, be sure to share them below!  You never know who you might be able to help!